Recruitment Problems – are you experiencing these?
RECRUITMENT PROBLEMS – ARE YOU EXPERIENCING THESE?
I recently delivered a presentation to companies on the employability of personnel who have previously served in our Armed Forces; Royal Navy, British Army and Royal Air Force.
Part of my presentation concentrated on a few of the problems employers are experiencing all across the UK: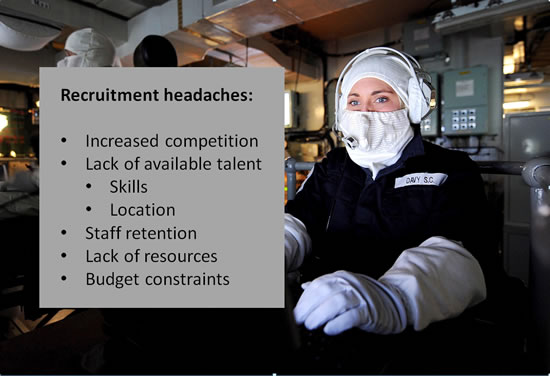 Increased competition in your local area from competitive companies looking to recruit the same skill set, lack of available talent with the experience you require, retention problems, not having the 'in-house' resources to effectively recruit staff are just a few of the problems you may be experiencing.
With many thousands of personnel leaving our Armed Forces every year, looking to relocate to all areas across the UK and secure long term employment in the majority of career sectors you should seriously consider recruiting from this excellent pool of talent.
If you would like to know how ex-military personnel can add value to your business please get in touch.
Adrian Cheesman
Managing Director
Tel: 0333 3445577
Email: adrian@demobjob.co.uk
or send me your vacancy and I will come back to you click here